OUR ROOTS
In November 1975, DataHouse was born.
It was the vision of a local boy named Dan Arita who could see the writing on the wall: computers and technology were going to radically change the way Hawai`i does business—in both the government and private sectors. "DataHouse foresaw and actively prepared for the wave of automation in the state," recalls Dan. "I knew that software development would be a good, clean business for Hawai`i. And providing high tech jobs here would help stop the brain drain."
Forty years later, Dan's vision has become reality. And the best is yet to come.
The DataHouse track record proves that the values and principles Dan set into place during the foundational years have created a launchpad for even greater success in the future. International awards, product patents, community service projects, the creation of multiple new companies, and Made-in-Hawaii software innovations that are changing the way industries do business, are just the highlights of a legacy that Dan is proud to be passing on to a new generation.
"I could not be happier with the leadership team of DataHouse and their vision for the future. Eddie and his team are poised to do incredible things for the people of Hawaii and beyond."
— DAN ARITA, DATAHOUSE FOUNDER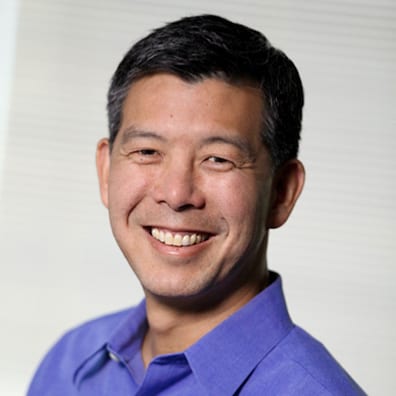 CLYDE SHIIGI
CHIEF TECHNOLOGY & STRATEGY OFFICER
DANETTE MARUYAMA
CHIEF COMMERCIAL OFFICER
HONG PHAN
CHIEF TECHNICAL ARCHITECT FOR DATAHOUSE
BECKY ARAKAWA
VP, BUSINESS DEVELOPMENT
JEFF MASUMOTO
VP, SOLUTIONS & CONSULTING SERVICES
SCOTT FUJIEDA
VP, SOLUTIONS & CONSULTING SERVICES
MICHAEL HIGASHI
VP, SOLUTIONS & CONSULTING SERVICES
The culture and work lifestyle of DataHouse was established by founder Dan Arita in the late 1970's and became known within the industry as being way ahead of its time. Continuing to this day, the unique dynamics of DataHouse culture continue to allow for creative solution discovery, innovative exploration, and professional growth.
A Culture of Success
We have no organization chart. DataHouse does not have a "corporate ladder." Our minimal flat organizational structure cultivates ideas, not a company bureaucracy. We believe authority comes from a person's ability to lead, not from their position on an organization chart.
Create your own job title. When you join DataHouse, you are asked to come up with a job title that fits what you do.  Job titles do not denote authority – they describe ability.
We have no job descriptions. You should not be limited by job descriptions. DataHouse encourages its staff to be flexible, using their existing skills and developing new ones to ensure that projects are successful.
We have no performance reviews. Beyond any formal review process, the true test of professional success is when your ideas earn the respect of associates and customers over time.
"DataHouse provides great opportunities to not only advance your technological skillset, but to work in a team that makes you feel proud of the work you produce for the clients."
– Abraham "Abe" Pineda, Software Engineer
"I am constantly inspired by the talented, hard-working, and passionate people that I'm surrounded by each day as we help our clients achieve their goals through technology and innovation."
– Sheri Matsuda, Project Manager

We believe that by giving you the freedom to be at your best, we in turn can produce the best results for our clients.
A Company without Walls
DataHouse knows that your office can be anywhere. Sometimes, home may be the best environment for creativity.  In many cases, DataHouse does not let location stand in the way of productivity and the flow of ideas. Whether someone is engineering solutions in Kailua, Honolulu, Ewa, Los Angeles or Seattle, our company without walls—together with our communication network—has allowed us to function very efficiently and effectively.
The Greater Good
This is a guiding pillar for our family of companies and for the past 40 years, DataHouse employees have dedicated their time and talents to make positive change in our community. We understand that building for the future goes beyond generating revenue. It's about creating meaningful opportunities to show our care for the people and environment around us, as well as giving back to the community we work, live, and play in.