It all begins with a great vision that attracts great people who want to achieve great things.
That's what Dan Arita, Founder of DataHouse, set into motion forty years ago in Honolulu at a time when local companies were only looking to the mainland for technology solutions. He had a dream to create a Hawaii-based business that attracted the best and the brightest innovators who designed and implemented solutions that were as good, if not better, than what was being accomplished by mainland companies.
And he made it a reality.
And that visionary experience for our clients, staff, and leadership continues to this day as we celebrate our fortieth year serving the growing and complex technological needs of the companies and organizations who call Hawaii home.
Celebrate Good Times!
On November 15th, 2015, the DataHouse family gathered at the Waialae Country Club to celebrate the incredible impact that Dan and the company has had in Hawaii and in the families of our staff, clients, and partners.
As President of DataHouse, carrying the torch of such a remarkable history is a privilege and great honor that fuels me day after day. And our 40th Anniversary party was a powerful reminder of how our past has paved the road for our future success. It also gave me an excuse to reach out to our friends, partners, and various leaders in the community to tell our story. The DataHouse "40 Years of Innovation" Commemorative Book has been a wonderful way to do that, and I am excited to share this amazing local boy "rags to riches" story with our community and beyond.
It has been thrilling to hear how our history and purpose continues to resonate so strongly in Hawaii, and that people have such honor for Dan and the reputation of innovation and getting each and every job completed that is given to DataHouse.
Launching Our New Website
I'm also excited about our new, interactive website that not only communicates our history and vision, but also educates and empowers our local industries with a better understanding of how we can serve and partner with them to advance their organizations for a better Hawaii.
On our site you can meet our Leadership Team, get an idea of who we are and the values we live by, and learn about what we have accomplished in industries like Healthcare, Education, Government, and Banking. You can also learn more about our expertise, download in-depth spec sheets on our tools and services, and even spend some time reading about the DataHouse story in a digital version of our Commemorative Book.
Making Your Vision a Success
Although our purpose hasn't changed over the last forty years, our approach to innovation and technology is constantly evolving. As you read this, our team here at DataHouse is hard at work to stay on the cutting edge of what is happening next for our clients—new approaches and tools that will take them to where they need to go, including the latest in data analytics, mobile, platform solutions, and the cloud.
We are only a success if you are. And it continues to be not just an incredibly satisfying journey for me, but a real honor, to serve the people of Hawaii and to see them walk into the reality of what once only existed as a dream and a vision for their future.
• • •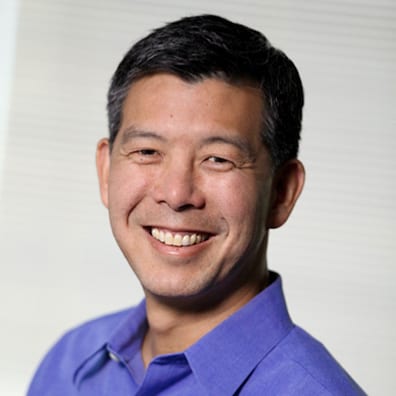 Eddie Ontai has been President of DataHouse since February 2014. He came to the ʻike family of companies with over 25 years of professional management experience in various roles that involved management consulting, strategic planning, and fiscal policy and administration. His desire is to see technology and innovation fuel the imagination of the people of Hawaii, as well as be a driving force in the new economy that attracts the best and the brightest to thrive in their island home.
You can stay connected with Eddie on Twitter, as well as the future of technology in Hawaii by following DataHouse on Facebook, LinkedIn, and Twitter.